Low Cost Airline 'Crucial' : Iberia Chairman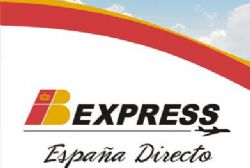 Spain's Iberia Airlines needs to continue with its plans to start a lower-cost unit in order to make short- and medium-haul flights profitable without putting the company at risk, Chairman Antonio Vazquez told Onda Cero radio in an interview today.
Iberia, now part of International Consolidated Airlines Group SA (IAG), needs to bolster its long-haul flights, Vazquez said, adding that for that purpose the airline still needs to stop losing money from its shorter flights.
The lower-cost unit, to become operational in March and be called Iberia Express, will offer similar conditions for pilots to those offered by Vueling Airlines SA under an agreement with the pilots union Sepla, Vazquez said in the interview, according to an e-mailed statement sent by the radio station today.
Iberia pilots, members of the SEPLA Pilots union, are due to take further strike action on the 25th, 27th and 30th of January. The CCOO and UGT unions representing ground and cabin crew employees of the airline have also said how their members may join in any future action if a resolution can not be found by the end of the month.