Bank charges grow by 20 x rate of inflation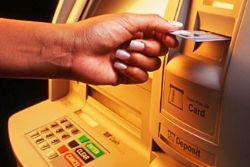 Charges made by Spanish Banks last year for services such as transfers or account maintenance and cards grew by almost twenty times the annual rate of inflation.
This has drawn criticism from a number of consumer associations, amongst them the Spanish Confederation of Housewives, Consumers and Users (CEACCU), which considers the increases "disproportionate and unfair, in a context of economic crisis and loss of purchasing power of citizens."
The average client cab now expect to pay up to €567.8 per year in bank charges, a whopping 265.57% increase over 2004, according to a study by the Association of Users of Banks and Insurance (ADICAE). Therefore, the annual maintenance cost of a current account with an average of 48 card purchases per year could result in the cost of €178.8 euros in fees, according to the Bank of Spain data.
A further study by the CEACCU showed how the cost of transfers between accounts held by different Banks have also increased by 44% over the same period, followed bya 29% increase in withdrawing cash from an ATM machine from outside of your own Bank's network.
Bankia recently announced that they will apply a €2 per month fee to all accounts where the montly balance does not exceed €2'000.