Rajoy pledges financial help for the regions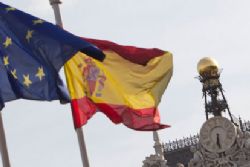 Prime Minister Mariano Rajoy confirmed yesterday that the central government would come to the rescue of ant regions who were struggling to comply with their strict financial targets as part of the spending-cuts plans.
"All the public administrations have to cut their deficits. What we will ask the regional governments is to stick with their spending goals and, if any of them have liquidity problems, we would be willing to come to their rescue."
Rajoy made his remarks during a news conference held with the European Union's permanent president, Herman Van Rompuy, ahead of presiding over a meeting of his fiscal policy and finance council.
Last week, Finance Minister Cristóbal Montoro told regional finance and economic chiefs that Madrid would not let any region default.
"We are all part of Spain and the government cannot ignore what happens in the regions," Rajoy said.