Paramount theme park to host 5D attractions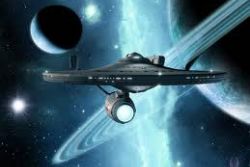 Planned attractions for the new Paramount Pictures Theme Park in Murcia will be at the cutting edge of technology, including 3D, 4D and 5D special effects.
The attractions will be themed around Paramounts previous blockbuster films, and will be zoned into five seperate areas : Paseo Paramount; Woodland Fantasy; Adventure City; Plaza Futura and Rango' West.
In the 'Adventure City' zone, the main attraction will be based on the Mission : Impossible series of films and feature an interactive roller coaster ride, with 3D and 4D technology, enhancing special effects and scenery.
The'Rango's West' will be themed around the wild west and feature a 4D ride called "How the West was Sung" . This will follow the attempts of the central character - Rango the Sheriff - to restore order to the town. Other attractions will include the more traditional persuits of shooting gallery, rollarcoaster and white-water ride, all set to a backdrop of the wild west.
The 'Woodland Fantasy' zone will feature the 'Spiderwick Chronicles' – a 5D interactive ride, based on the film of the same name. Participants will use remote consols to interact and take part in the game to score points as they ride through 3D projected fantasy scenes.
The Sleepy Hollow ride in the same zone - and again based on the film of the same name - will use 3D audio and holographic projections to scare participant, whilst those looking for a more futuristic adventure might prefe rchecking out the Plaza Futura zone where the key attraction is based on the Star Trek films, where a ride combined with 4D projected futuristic scenery will take guests "on a journey into the stars".
The impressive range of technology expected to be employed at the park certainly give credit to it's claim to be one of the best parks in Europe, and mark the pak out as having the potential to be the backbone of Murcia's tourism industry once it opens it's doors in 2015.