Minister of Development appoints new AENA President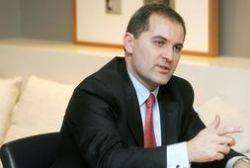 The Minister of Development, Ana Pastor, has appointed Jose Manuel Vargas Gomez, as the new CEO-President of AENA.
The 41 year old has served as the CEO of Vocento for the last 3 years, and has held a number of Executive posts in the media company since joining them in 2000.
Vargas replaces Juan Ignacio Lema at an important time for the Airports Authority, which could see a reinstatement of the decision to privatise the operation of a number of airports in the network - notably Barcelona El Prat and Madrid Barajas.
The deal was set in motion by Jose Blanco, the previous Minister of Development, only to be shelved before the general election. Last week Pastor affirmed that AENA assets should have been sold at the "worst moment for the Spanish economy.... which is what was about to happen." Former Minister Blanco had launched the privatization of 49% of AENA and the privatisation of its two main airports Madrid-Barajas and Barcelona-El Prat.
The Minister has already stated that she is in favour of a move when the timing is more beneficial and when an acceptable privatisation model can be agreed.
However, the Minister's 'Number 2', Secretary of State for Planning and Infrastructure, Rafael Catala, also commented how a decision on how (not 'if') to continue would be made in a matter of days.
The previous PSEO administration extended the deadline for submission of bids, where the tender for a 90.05% stake in the concession of Barajas and El Prat, would be extended until 31st January to allow interested parties to raise investment.