Castellon Airport 'could have' buyers interested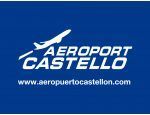 The President of the Generalitat Valencia, Alberto Fabra, said yesterday that they "could have" buyers interested in Castellón airport.
His comments came during an interview with Cadena Cope, when he was asked if the region's Castellon airport was for sale. Fabra said how "Nothing was being ruled out" and that the Generalitat was "reviewing a number of opions."
Fabra went on to say how Castellon was "an infrastructure of public-private funding" and explained that it is one of the few airports in Spain where AENA did not have a hand in the infrastructure.
He also told listeners how the Generalitat has been working "as efficiently and economically as possible to get tourists to the province of Castellón."