Mortgages fall 38pct year on year in November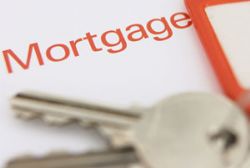 Earlier today Spain's National Institute of Statistics (INE) released a report showing how Mortgage lending plummeted in November, based on the same period one year previously.
The overall capital lent on mortgage loans on houses fell by 38.7%% compared to November 2011, with the total number of residential mortgage applications being accepted declining 35.8% over the same period.
The average value of residential property mortgages fell by 4.5% since November 2010 to reach €109,662 in November 2011.
The INE report went on to show how the value of mortgage loans on all properties - including commercial premesis - decreased 32.6% year on year, while the number of mortgages awarded fell 32.2%, with the average amount for each mortgage coming down 0.5% from 2010 to €122,255.