Spain says Saudis promise to make up for loss of Iran oil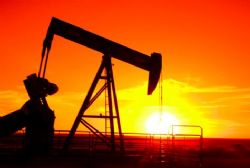 Saudi Arabia has promised Spain that it will make up for supplies of oil its loses as a result of EU sanctions on Iran and at the same price, Spain's foreign minister said on Monday.
Spain buys about 10% of its oil from Iran and Foreign Minister Jose Manuel Garcia-Margallo said he had spoken to Spanish oil firms before coming to Brussels for Monday's sanctions decision and they had told him they had secured alternative sources of supply.
He also said he had received assurances from Saudi Arabia personally.
"I paid a visit to Saudi Arabia and Saudi Arabia is one of the countries in the region which is just as interested as us that Iran does not continue its nuclear escalation," he told a news briefing.
"They (the Saudis) will guarantee the supply and they will maintain the prices."
Garcia-Margallo spoke after EU governments agreed on Monday to an immediate ban on all new contracts to import, buy or transport Iranian crude oil, to put pressure on Tehran's disputed nuclear programme by shutting off its main source of foreign income.
However, to protect Europe's economy as it battles to overcome a debt crisis, the governments agreed to phase in the embargo, giving countries with existing contracts with Iran until July 1, 2012 to end those deals.
Greek Foreign Minister Stavros Dimas said Greece, which sources more than a quarter its oil from Iran, had also held talks with Saudi Arabia to replace the Iranian supply, a spokesman for the Greek mission to the EU confirmed.
Greece had pushed strongly for the grace period on existing deals and had originally argued it needed a year to prepare.
To reassure the Greek government, its EU peers agreed to return to the issue of oil sanctions before May to assess whether the measures are effective and whether EU states are succeeding in finding sufficient alternative resources.