Economy of Spain predicted to contract into 2013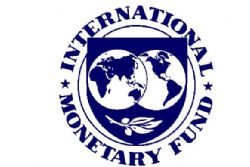 Latest forecasts by the IMF estimate that the GDP of Spain will shrink by 1.7% in 2012, with a budget deficit of 6.8% of GDP. This was hugely disappointing after previous forecasts had estimated a growth of 1.1%.
The IMF going to expect to see a recession across the Euro Zone as a whole, with GDP contracting by 0.5%The new report calls for a "mild recession" in the 17-member euro zone as a whole, with the economy on Italy performing worst of all with an expected contraction of 2.2%.
The IMF places Spain with an expected budget defict of 6.8% for 2012 (up from 5.1%) and 6.3% for 2013 (up from 4.4%).
Despite acknowledigng the substantial cuts to public spending and austerity measures introduced by the new PP administration, Italy and Spain are both expected to remain in recession until 2014 whilst the wider economy of the Eurozone sees a 0.8% growth.