Changes to Spain's abortion law announced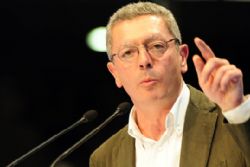 The Conservative PP Government has announced plans reform Spain's abortion law, which currenly allows abortion on request during the first 14 weeks of pregnancy, and allows minors to undergo the procedure without parental consent.
According to Minister of Justice Alberto Ruiz-Gallardon, the previous legislation was approved by the previous PSOE adminisration in 2010, reforming a law that had stood since 1985 "without consensus and with the unfavorable opinion of the agencies that were consulted."
The Minister, acting on pre-election promises, made the announcement to Parliament yesterday but gave no further details.
Despite a number of unknowns, a number of pro-life groups have expressed optimism on the imposition of greater restictions in gaining access to the procedure, and the resoration of parental consent.
The issue came into the headlines in 2010 following a national scandal over a Doctor, Carlos Morin, who was arrested for performing abortions up to the third trimester for spurious medical reasons. In response to the scandal, instead of enforcing the law in place at the time more rigorously, the then PSOE government eliminated the necessity of a certified medical condition for an abortion for the first 14 weeks of pregnancy, and allowed minors as young as 16 to obtain abortions without their parent's consent.
The contraversial changes caused outrage across the country and almost immediatley became a key campaign issue for the PP for their coming election.