Sabadell 2011 profit down 39 pct on year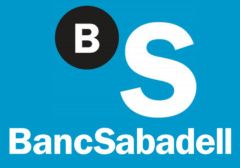 Spanish bank Sabadell reported 2011 net profit down 39% on the year-ago period after taking 1 billion euros in provisions against deteriorating property assets.
Sabadell, which bought troubled savings bank CAM in December, said net profit was 232 million euros, slightly lower than analysts' forecasts.
More loans fell into arrears as Spaniards, battling high unemployment and lacklustre economic growth, struggled to keep up with payments. Bad loans as a percentage of total lending rose to 5.95% against 5.72% at end-September.
Banks are waiting for the new government to present a detailed plan for the sector in the next few weeks, likely to include demands for lenders to set aside around 50 billion euros in provisions.
Sabadell became Spain's fifth-biggest bank by assets after buying CAM with a generous guarantee against future losses from the government. It was the only bidder for the bank.