CaixaBank 2011 net profit down 13 pct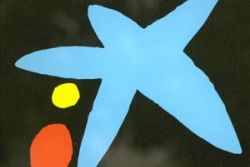 Spanish bank CaixaBank reported 2011 net profit down 13% on Friday in its maiden annual results as a listed bank, after taking hefty provisions against rotten property assets.
CaixaBank, which floated on the stock exchange last year after a government drive forcing regional banks to seek private investors, reported net profit of 1.1 billion euros, down 13% on the previous year but in line with analysts' forecasts.
Net interest income, what a bank makes on loans minus what it gives out on deposits, fell 7.3%.
Spanish banks are setting aside capital ahead of government plans to force lenders to price and provision for foreclosed property and bad loans languishing on their balance sheets from a decade-long housing boom.
The Bank of Spain estimates lenders have around 176 billion euros of unsellable property and loans to bankrupt developers on their books, equivalent to around half the total exposure to the sector.
The newly-elected government is expected to announce its plans for the banking sector in mid-February.
CaixaBank put aside 2.4 billion euros in provisions to strengthen its balance sheet. Its core capital stands at 12.5%, 3.6 percentage points more than in December 2010.
CaixaBank is one of Spain's stronger banks and analysts expect it to play a role in the next wave of consolidation, absorbing weaker players alongside sector stalwarts like Santander and BBVA.
Loans falling into arrears as a percentage of the total rose to 4.9% from 4.65% at end-September as Spaniards battling the highest unemployment in the euro zone fell behind on payments.