Spanish property 'is a buyer's market'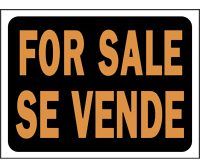 Potential expats may wish to consider relocating to Spain and buying real estate in the country, as certain places are said to be buyers' markets.
Mark Stucklin, head of Spanish Property Insight, highlighted the Costa del Sol, Costa Blanca and Alicante as some of these key locations.
However, a lot of the buildings up for sale in the nation are overpriced, so people have to research the country beforehand, he asserted.
The specialist suggested purchasing a dwelling in districts that have a good range of services and amenities, as this is where members of the public "will want to buy".
Customers can be "picky and fussy" about the accommodation they select because of the state of the market, Mr Stucklin continued.
Recent information from the National Statistics Institute of Spain revealed the typical mortgage value in the country has reached €109,662 (£91,800) in November 2011, representing a 4.5 per cent annual decline.
Click here to read More News Stories by Expatriate Healthcare?