Policia Nacional warn of computer virus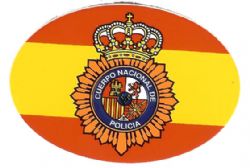 The Technological Investigation Department of the National Police have begun an investigation following a number of complaints about an e-mail currently in circulation, which wrongly identifies itself as being issued by the Police, and then requests a payment of 100 Euros for an alleged speeding fine.
Similarly, a second e mail, believed to circulated by the same gang downloads a subscription for an illegal website such as file-sharing, or child pornography. The malware virus causing this is an attempt by criminals to gain accesss to data on personal computers and commit further crimes for financial reward through fraudulent activities. In many cases this would involve a phone call from somebody reporting to be from the Police, telling the owner of the PC that illegal content had been noted on their computer and requesting the immediate payment of a fine. In other cases, a fine for non-payment of a bogus speeding fine would be requested.
The National Police asserted that under no circumstances will they ever request the payment of any fine online.
Anyone believing to have already accepted an e mail containing a suspect file should take the following steps :
1. Update your antivirus, browser and operating system.
2. If you can not access the computer, restart in "safe mode with networking"
3. Update your antivirus and do a search or complete scan.
4. Use anti-malware program and perform a full computer scan.
Anyone who has paid such a fine should contact the Polica Nacional immediately.