Finca Parks action group case in court May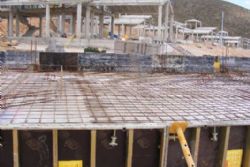 A trial has been scheduled between 21st to 24th of May against property developer Cleyton GES SL and Caja de Ahorros del Mediterráneo on behalf of the Finca Parks action group.
The 47 group members paid their Off-Plan deposits totalling 1.5 million Euros for properties at the Las Higuericas development, located between Albacete and Murcia, to CAM Bank accounts opened by the developer Cleyton GES SL.
None of the group members received the legally required Bank Guarantees Bank Guarantees in accordance with Spanish Law, LEY 57/1968.
Despite marketing the development for 5 years as a self contained sports and leisure resort, the developer abandoned the site in May 2009 stating that the project was 'financially unviable'. The site was abandoned with the 50 of the total 617 properties being completed, yet still with too many defects to be issued with their Cedula by the local Ayuntamiento.
Caja de Ahorros del Mediterráneo (CAM Bank), the bank recently purchased by Banco Sabadell for One Euro and described by Banco de España Governor, Miguel Angel Fernández Ordoñez at a Press Conference in September 2011 as the 'WORST OF THE WORST' are the co-defendants in the case.
CAM, the Bank that accepted the off-plan deposits was also contracted by the developer to issue the corresponding Bank Guarantees.
For further details see www.fincaparcsactiongroup.com