Iberdrola apply penalty on many electricty bills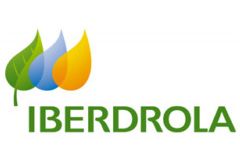 Clients of Iberdrola have been urged to check their electricity bills to see if a charge has been applied without their prior knowledge and consent.
In many cases a charge reading "Recargo en Potencia por falta de ICP" has been applied to the "Energia" box. This refers to the fact that an ICP (Power Control Switch) has not been fitted, and as such a penalty has been charged. This shows up on the bill as an additional amount on top of the standing charge.
Customers on a 3.3 kW tariff are being charged for an additional 6.7 kW - increasing their tariff to 10 kW, at an additional cost of €10.80 euros per month. Customers on a 5.5 kW tariff are being charged for an additional 14.5 kW increasing their tariff to 20kW at an additional cost of €23.39 euros per month.
Over the past year Iberdrola have been advising clients they must fit an ICP in accordance with Spanish Law, otherwise face a financial penalty. Two notifications should be sent by Iberdrola before such a penalty can be applied, the first by normal post, the second by recorded delivery giving a final 20 day notice before ant penalty can be applied.
However, in the latest ICP saga, many clients have not received any notification at all and only by chance have discovered the penalty has been charged upon receiving their electricity bill.
Iberdrola have blamed the state of the country's postal system for a large quantity of notifications going undelivered.
In order to rectify the situation, home owners should check if they already have an ICP fitted. If not, arrangements should be made to instal one and have it inspected and sealed by Iberdrola as soon as possible.
More info on ICP's can be found by visiting the website of Sparkes Electrical Services by clicking here.