Paramount land purchase delayed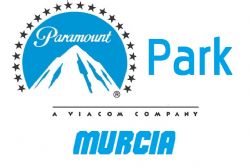 The notarized signature for the purchase of the land for the constrcution of the Paramount Pictures theme park at Alhama de Murcia, which was originally scheduled to take place on the 6th of February, has been postponed until next month.
The agreement to postpone was made jointlty between the park's developer and promoter, Premursa, and the various owners of the property in question.
The President of Premursa, Jesus Samper, said how this was due to to some of the land not being free of associated debts and as such further time was required to ensure all property was free of charges before the purchase could go ahead.
An offical statement by the company told how Samper attended the notary yesterday to sign the extension agreement and commented how he did not expect this to result in any delay to the construction of the park. He had previously stated at the weekend how the first stone in the construction of the park would be laid down in April.
It continued that the process of attracting investors is ongoing due to the economic crisis, but stressed that the open dates for the park will be maintained.
The land, located in Alhama de Murcia, has a total area of ​​1,812,926 meters square, of which 774,777 will go towards building the Paramount Park, and 1,038,149 to the LifeStyle Center.
Last week Jesus Samper met with Secretary of State for Tourism, Elizabeth Borrego, to explain his company's proposal for the project, and explore the possibility of Premursa working together with the Ministry of Tourism to promote the park.