Regional Minister for Planning Briefs the House on Corvera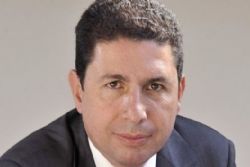 The Minister of Public Works and Planning for Murcia, Antonio Sevilla, yesterday told Parliament how Corvera airport in its final phase, which involves checking the works - which ended in January - and obtaining the required permits.
The Minister also confirmed that work was on schedule to open for business late June or early July. But that these dates depend on certain administrative procedures, such as finalising the Aviation Safety Agency and the negotiations with the Ministry of defence regarding airspace permissions.
The airport also in the process of tendering contracts for various services such as maintenance, facilities, air traffic control and baggage handling services. He reminded the house that the airport was privately owned by Aeromur (who hold a 40 licence for the airport), but managed and operated by a public entity and as such was in a unique position.
A procedure for transfering operations and guaranteed work for 80 employees between the airports is in place and Sevilla spoke of his confidence that San Javier [Military] and Corvera [Civillian] airports can exist together harmonoiusly.