Unions protest today over Castellon airport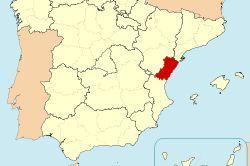 Although not a responsibility of the Ministry of Development, through the AENA network of airports, the issue of Castellón airport was also discussed during Minister Ana Pastor's address to the Development Commission in the house of Congress.
Pastor told the committee that "the time for monumental works is over, as are the days of highways without traffic and airport terminals without passengers".
In response to the statement Socialist spokesman to congress, Rafael Simancas, asked the Minister if she was referring to Castellon airport, whilst the spokesman to congress for the Izquierda Unida, Ascension de las Heras, also referred to Castellon as being a "ghost airport".
Meanwhile, on Saturday five major unions - the CCOO; UGT; CSI-F; FSE and Inter - will hold a protest in the city centre of Valencia in protest over the region's wasteage on a number of major projects - significantly Castellon airport. The protest will congregate around a statue of Carlos Fabra, the President of the airport and former President of the Province of Castellon.