Aerocas blames Airport Concessions for Castellon runway problems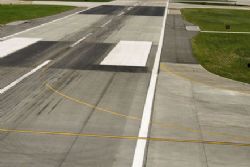 The President of Aerocas, Carlos Fabra, also provincial leader of the PP in Castellon, has said how the required modifications to the runway at Castellon airport will cost the Regional Government of Valencia an additional €4 Million, work will be expected to commence by the end of March and take around 6 weeks to complete.
Fabra, added that this oversight was the fault of Airport Concessions, who had "ignored what the Technical Directors the airport had been telling then since 2006". He went on to say how Aerocas Instructed Airport Concessions to modify the runway at a cost of €600'000, by letter in March of 2011. As such, Aerocas claim that they alone should be responsible for financing the required modifications and that this should not be financed from public funds.
Aerocas have since broken their contract with Airport Concessions, who are in turn claiming €80 Million in compensation over breach of contract.
Earlier this week the full extent of the ongoing wastage at Castellon airport was highlighted.
A date when commercial flights are expected at the airport is still to be given.