Releasing Airport Concessions from Contract may Bankrupt Castellon Airport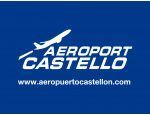 Releasing Airport Concessions from their contract at Castellón airport could lead to Aerocas having to file bankruptcy, as they are unable to afford the outstanding payments for much of the infrastructure on the project.
This was confirmed by sources at Aerocas, who commented that there are problems paying suppliers, due to the fact that the airport was simply not making any money.
To date Airport Concessions have undertaken an estimated €120 million of construction, financed through Lubasa FCC, a number of Banks, and with the remaining €30 million coming form Aerocas.
Furthermore, unless both parties can find an agreement, any resulting court process could take aslong as four or five years to resolve, and has been suggested that damages of an estimated €80 Million could be awarded to Airport Concession by way of compensation.
The management of the facility to date have, and looks set to continue, to attract criticism for their escalating spend at the airport , with no sign of making any money on the horizon.