'Castellon Airport must open soon' : Fabra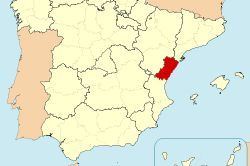 The President of the Generalitat of Valencia, Alberto Fabra, called for the need for the contraversial airport to open soon, speaking of how it is fundamental to the tourism industry in the province.
Fabra's comments came as he met with members of the Castellón Business Confederation (CEC) over breakfast this morning.
He told the breakfast delegates hows "Our main concern is to work as quickly as possible to get the tourism sector working as well as possible to bring benefits to the province of Castellón".
The Premier later confirmed that there were concerns over the ability of Aerocas to meet the payment demands of their suppliers.
Further news articles about Castellon Airport can read by clicking HERE.