Rajoy and Cameron to meet in London today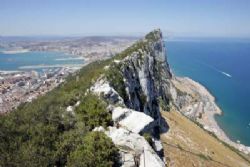 Mariano Rajoy is due to travel to London today for his first visit as the Spanish PM.
He will meet with both David Cameron and Nick Clegg where, officially, the talks will discuss issues such as the ongoing economic crisis in Europe, the Involvement of Spanish Company Ferrovial in the London underground infrastructure remodelling project, and on finding common ground on Foreign Policy concerns in Iran and Somalia.
Unofficially, the Spanish PM is expected to raise the issue of ressuming talks over Gibraltar, whilst Cameron is expected to push for reassurrances that addressing the many irregularities in Spanish property law, which are currently affecting thousands of British expats, remains a priority.
Spain has already written to the the Foriegn Office, notifying them of the PP's 'change in policy' concerning their stance on Gibraltar from the previous PSOE administration. In response, Fabian Picardo, the first Minister for the Rock quipped that Spain would do better worrying about its five million unemployed before the situation regarding Gibraltar.