Cameron and Rajoy disagree over Gibraltar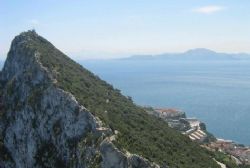 The meeting between Mariano Rajoy and David Cameron in Downing Street yesterday failed to arrive at any agreement over the issue of Gibraltar.
Spain's change of government at the end of last year brought with it a change in foreign policy, with the new PP Premier hoping to make a new claim to sovereignty over Gibraltar.
For his part the British PM told the press that there had been no change in the UK's position on the matter, and that the people of Gibraltar should decide their own future's.
Although there was clearly a disagreement over the issue of Gibraltar, other issues were discussed at the meeting and both parties agreed to disagree on this matter.
The PM continued that the lack of agreement "should not get in the way of a strong bilateral relationship."