Environmental group criticises Paramount Murcia project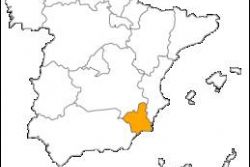 Environmental camapign group, Ecologists in Action, have questioned the Paramount Pictures theme park project at Alhama de Murcia, and has highlighted the 'dubious business practices' of similar projects which have received financial assistance from the national or regional governments in the past.
The group held up Alicante's Terra Mitica theme park as an example of how such projects had a negative impact on the environment.
With regards to the Paramount pictures project, the group had concerns over the environmental impact of the two required motorway connections, together with the increase in water consumption which the park is expected to demand. Furthermore, the subsequent increase in waste water production and it's treatment is believed will "inevitably degrade the quality of life of future environments."