Charity report details widespread poverty in Spain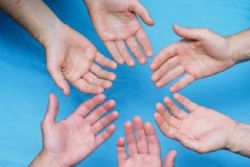 The Spanish press is citing a recent report published by Caritas to bring the problem of escalating poverty in Spain to wider public attention.
A number of Spanish daily newspapers have reminded readers how today there are more than 11 Million people in Spain living under the poverty line - almost 22% of the population - and an estimated 30'000 homeless.
The report 'Exclusion and Social Development 2012', published by Caritas Spain together with the 'Foundation of Social Studies and Applied Sociology' (FOESSA), yesterday goes on to describe how an estimated 30% of people in Spain are struggling to survive on their incomes and are being forced into making sacrifices on food and heating.
The report also says how young adults are among those facing the most difficulties.
"Around 580,000 Spaniards, nearly 3.3% of the population, are not receiving a salary," said the coordinator of studies of Caritas' team Francisco Lorenzo.
Spain's National Institute of Statistics (INE) agrees, stating how 30% of the population are facing serious problems to reach the end of the month, with 42% being unable to cope with unforeseen expenses.
Mr Lorenzo lamented the fact that there are 3.5 million uninhabited houses but 30,000 homeless, with Spaniards are using 34% of their income for their mortgages and with an estimated 7% of the population being unable to pay their mortgages or rent on time.