Ryanair add routes to Valladolid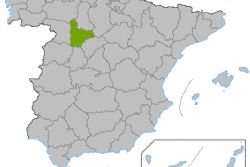 Ryanair announced yesterday that they will return routes from Valladolid's Villanubla airport to Milan and Malaga for the summer schedules.
This will increase the number of exisiting routes to 6 : Barcelona-El Prat; Brussels; Lanzarote; London-Stansted; Malaga and Milan and will ensure the continued growth seen at the airport in 2011.
A statement from Ryanair read "The results of 2011 have been remarkable both for Villanubla to Ryanair and we are proud to have been instrumental in the success of the airport. The wide range of Valladolid with Ryanair from non-stop direct flights has undoubtedly contributed to the smooth running of the airport."
To celebrate the return of Malaga and Milan routes, Ryanair have launched the sale of one million tickets at 9.99 euros (one way, tax included) for travel to more than a thousand destinations its route network in April. This offer is for travel Tuesday through Thursday will be available from midnight on February 23 at midnight on Monday 27 February, according to the statement.