Spain toughens stance in EU deficit stand-off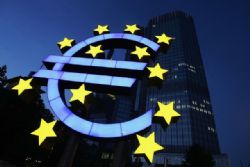 Spain has stepped up its battle to secure more lenient deficit targets from the European Commission this year as its economy slips into recession.
A government source told reporters late on Wednesday that Spain would still be in compliance with EU agreements on fiscal stability even if it did not hit a tough target of cutting the deficit to 4.4% of GDP this year.
Spain would still be showing a commitment to fiscal stability and will be on track to hit the ultimate goal which is a deficit of 3% of GDP in 2013, the source said on condition he not be identified.
Madrid said this week that its 2011 budget deficit was 8.5% of GDP, 2-1/2 percentage points above a 6% target, putting the 2012 goal almost certainly out of reach.
The government will present its 2012 spending ceiling on Friday, a key step in preparing its budget. Another government source said the ceiling would be calculated based on a deficit target of around 5.3-5.5%.
Officials in Brussels have insisted that Spain must present a budget based on the 4.4% target and that there will be no room for discussions on relaxing it until May.
EU sources say Spanish Prime Minister Mariano Rajoy will have little opportunity to raise the matter at a summit of European leaders starting later on Thursday, because it is a matter for the European Commission, the EU's executive.
"The 2012 budget will have to comply with the recommendations (the current deficit target) ... It is only in that context that the targets could be discussed, not at the European Council," a senior EU official told Reuters.
SLIPPAGE
The original public deficit target was based on an economic growth estimate of more than 2%, but now Spain's economy is expected to shrink by at least 1% this year.
Hitting the deficit target would entail more than €40 billion of spending cuts or tax increases - a brutal demand for a country set to enter its second recession in 3 years and grappling with 23% unemployment, and one which will only deepen its downturn.
Spain's manufacturing sector shrank for the 10th month in a row in February, putting Spain on course for a new recession, a survey showed on Thursday.
Spain has a triple bond auction coming up following the ECB's latest huge injection of liquidity which it likely to power demand for its debt from banks.
The Treasury aims to raise €3.5 - €4.5 billion via an auction of bonds maturing in 2014, 2015 and 2016. The sales will take total borrowing in the first months of the year to almost 40% of the Treasury's target for the whole of 2012.