BBVA Pulls out of Indian deal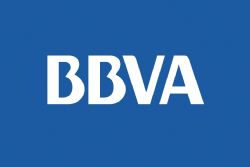 BBVA (Banco Bilbao Vizcaya Argentaria) has pulled out of the deal to buy a 51% stake in Bank of Baroda's credit cards subsidiary BoB Cards.
BBVA had initially signed a 'Memorandum of Understanding' with the publically owned BoB in December 2010 to purchase the stake in the credit card venture for €34 million.
However, pressures to bolster capital are now prompting Banks to either sell their businesses or investment in companies outside their home and core markets, or back out of proposed ventures to conserve capital.
In a statement to the Bombay Stock Exchange, Bank of Baroda said due to change of strategy BBVA may be unable to proceed further in the matter relating to the signing of a MoU for a credit card joint venture.
"After a detailed and through review, BBVA has come to the conclusion that the scope of the proposed venture is too limited to implement the business model of BBVA," said Mr Joiel Akilan, Chief Representative of BBVA in India.