State broadcaster threatened with cuts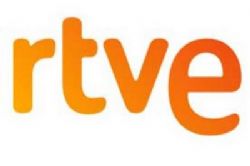 The Government is putting state broadcaster RTVE under pressure to cut €204 million from its budget, which could mean an end to popular programs and even entire channels, according to rotating chairman of the board, Josep Manuel Silva.
Apperaing before congress, Silva warned that game shows like 'Saber y ganar' and a number of documentaries could be cut altogether, together with the children's channel 'Clan' and the sports channel 'Teledeporte'.
He went on to tell the house that this was not his choice to do this, and that "We can make important cuts. The problem lies in making them this year, because we have commitments we have to keep."
A significant issue for the broadcaster is the broadcast of the 2012 Olympic Games, which is estimated to cost more than €70 million, whereas RTVE's budget for 2012 as whole was initially set at €1.2 billion.
The government is arguing that folloiwng on from the huge cuts to services and sacrifices made by the Health and Education sectors, that the state broadcaster must also contribute to reducing the state defecit.