No EU leeway offered on Spain's deficit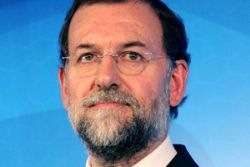 Spain will get no leeway on its budget targets before May, Spanish Economy Minister Luis De Guindos said on Thursday, but Madrid could opt for defiance when it presents the backbone of its 2012 plan on Friday.
Spain has hovered on the fringes of the euro zone crisis as investors worry that its economy, enfeebled by the bursting of a property bubble, puts it at risk of following Greece, Ireland and neighbouring Portugal in seeking a bailout.
Mariano Rajoy, elected last year on a pledge to slash spending, has been lobbying Brussels for leniency, arguing the country's shrinking economy makes it impossible to cut enough this year to achieve a deficit target agreed with the EU of 4.4% of GDP.
Officials in Brussels insist Spain must present a budget based on the 4.4% target and that there will be no room for discussions on relaxing it until May.
But a government source said the spending limit Spain would present in Madrid on Friday would be based on a deficit target of 5.3% to 5.5%, thus breaching the path to cut the deficit agreed with the Commission in 2009.
Spain's Economy Minister Luis De Guindos conceded no resolution was likely before May.
"The process has been initiated ... In May, we'll have a final decision", he told journalists after talks with euro zone finance ministers in Brussels, where European leaders also meet on Thursday and Friday.
He insisted Spain would keep cutting its deficit, but that toughened economic conditions would make impossible to meet the 4.4% target at the end of 2012.
"They understand perfectly that the circumstances that led to 4.4% are not the same any more and that obviously this requires a change," he said.
Spain has restructured its ailing banks, reformed its labour market laws to make it cheaper for companies to hire and fire and threatened sanctions on overspending local governments to try to reassure its bond investors.
On Thursday the ECB's latest handout of cheap 3-year loans to banks encouraged them to buy at a Spanish debt auction, enabling Madrid to borrow €4.5 billion at relatively low cost.
But in the latest sign that Spain is entering a recession, a survey showed its manufacturing sector shrank for the tenth straight month in February.
MISSING 2011 TARGET
Spain's preferred deficit target would imply cost cuts of €30 billion, compared with more than €40 billion of cuts to meet the Brussels target.
Another government source told reporters on Thursday that it would still be in compliance with EU agreements on fiscal stability even if it did not hit the 4.4% target.
This view has however met strong opposition among euro zone finance ministers, who showed little appetite to give Madrid leeway on deficits after other countries pledged to stick to their targets despite a slippage in their accounts.
Madrid said this week that its 2011 budget deficit was 8.5% of GDP, way above a 6 percent European Commission target, putting the 2012 goal almost certainly out of reach.
The original public deficit target was based on an economic growth estimate of more than 2%, but now Spain's economy is expected to shrink by at least 1% this year.
In January, Belgium also had to announce at short notice a spending freeze under pressure from the Commission and several countries had also to act after being put under close scrutiny.
Asked what could happen to Spain if it decided not to stick to the 4.4% target, one source said: "you've got two solutions. One, you change the target, but frankly speaking I don't see them getting the qualified majority they need."
"Second, you face EU sanctions and eventually fines. Although I don't think we'll get there. The threat of sanctions should be enough."
The Commission has shown openness to discussing the issue, but first needs more details about how Spain came to miss its 2011 target, as well as about the 2012 budget.
The president of the EU executive, Jose Manuel Barroso, said the issue had not been discussed at the summit, although draft conclusions show that there will be room for interpretation on whether Spain will have to meet the targets or not.
According to the text, obtained by Reuters, "fiscal consolidation is an essential condition to return to higher growth and employment" but "it must be differentiated according to Member States' conditions", a line Spain could use to adjust the path to balance its public accounts.
But the text also insists countries under an assistance programme or market scrutiny, such as Spain or Italy, must stick to agreed deficit targets.