Car Hire shortage to hit Spain for the summer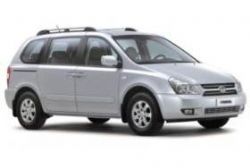 Spanish car rental agency, AurigaCrown, have recently announced that they are to cease trading following a 2 year period of administration.
As such, this move is expected to result in the shortage of around 15,000 vehicles in the market and will have a significant impact on both the price and availability of car rentals up to and over the summer period.
The company's problems are typcial of that currently faced by the car hire sector in Spain. The recent economic downturn in the country has made it difficult to raise the required finance to maintain their fleets, and many companies have had to downsize considerablly, which has already had an imapct on the market.
Official figures from the Spanish Airports Authority - AENA - revealled how some 204 Million passengers flew to or from an airport in Spain during 2011.
Furthermore, the National Institute of Statistics (INE) released data showing how 56.9 Million foreign visitors came to Spain in 2011.
Last year was a exceptionally good year for foreign visitor numbers, and with the statistics for January 2012 being up by 5.7% on the same period last year, it makes industry predictions of a 7% increase in visitor numbers this year all the more achievable.
This likely increase in demand, and reduction in availablity has prompted rental companies to urge holidaymakers and anybody else with a future requirement for hiring a vehicle, to take action early and not leave it to the very last minute to make their reservation. It has been suggested that prices for rentals over the summer period - if and when there is any availiability - may reach costs that are almost double that of previous years.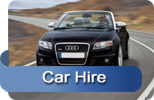 Tumbit Car Hire
Whether you are based in Spain and looking for a Car to Hire for ar return trip to your home country or planning a holiday in Spain, searching for a suitable deal can be a time consuming affair. Here at Tumbit we have partnered with Cartrawler, who search through over 100 rental companies in thousands of different locations to find you the best deal available for you.