Further Iberia Pilots strike dates announced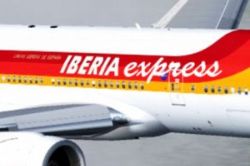 Following on from the 12 days of strike action taken by Iberia Pilots - who are also members of the SEPLA union - a further 24 dates of strikes have been announced.
One of the next round of 24 hour strike dates has been set for the 25th of March, which not only coincides with the run up to the traditionally busy Easter period, but is also the day scheduled for the launch of Iberia Express - the new airline at the centre of the problem.
Many of the previous 12 days of action were also timed to coincide with other important dates, such as the period before and after Christmas, the King's weekend and the FITUR exhibition oin Madrid.
Last week it was announced how the action to date had cost Iberia an estimated €36 Million in losses.
Further to their claims that the creation of a low-cost airline will result in the loss of as many as 8'000 jobs, the Union is also citing issues over Iberia's non-compliance with Air Safety Regulations.
The next round of strike dates have been set for the 16th, 19th, 23rd, 25th, 26th and 30th of March; the 2nd, 4th, 9th, 13th, 16th, 20th, 23rd, 27th and 30th of April; and the 2nd, 4th, 7th, 11th, 14th, 18th, 21st, 25th and 28th of May.
As previously, flights between mainland Spain and the Islands will not be affected.