Fitch ratings unmoved by Spain's revised deficit target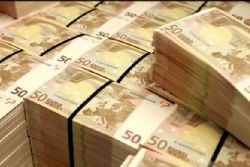 Fitchs credit ratings agency has commented how the action taken by Spain on Friday to revise their deficit target should have no impact on the country's credit rating.
The public sector deficit stood at 8.51% of GDP for 2012 instead of the targetted 4.4%.
"The failure to hit the official target indicates that it will take longer to reduce the deficit than previously assumed. We think the official 2012 deficit target of 4.4% of GDP is unrealistic, and assumed a 2012 deficit of 6.0% when we downgraded Spain to 'A' from 'AA-' on 27 January," a statement read.
The agency favours an achievable and realistic target, commenting that "The Spanish government has reportedly asked the EU to consider allowing an increase to its 4.4% 2012 deficit target. If this was agreed it would not impact our rating, provided it did not signal a retreat from the Spanish government's commitment to fiscal consolidation. Spain continues to be on Negative Outlook, which primarily reflects the risks associated with a re-intensification of the Euro zone financial crisis, but also addresses the possibility of fiscal slippage beyond the assumptions we made in January."
The new PP administration has already made plans to issue Ä9 billion cuts to public spending and raise Ä6.3 billion in taxes, due to be formally announced in the coming budget.