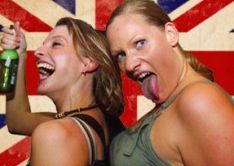 A common concern for those about to embark upon life in a new country is the extent of how they will integrate into their new community.
Full integration into a different country extends far beyond simply learning the language, and can entail aspects such as the culture, tradition, history, food and religon, to name just a few.
This week has brought two new television documentaries to the UK's Channel 4 that may be of interest to expats.
The first, "Our man in.... " depicts the work of the British Embassy in Spain, with television crews following staff from the Balearic, Alicante, Malaga, Barcelona and Canary Island consulates. The Spanish consulates of the British Embassy are amongst the busiest in the world and a reminder that British citizens have a resource that they can turn to if they need assistance whilst abroad, whether expatriates or on holiday.
The second documentary, "Make Bradford British", tackles the issue of the different levels of success that ethnic communities have in settling into their lives in a new country, and expats may be interested to view the issue of integration from a different perspective.
Channel 4's website also invites British Citizens to take their "How British are you ?" online test by asking a series of questions to ascertain the 'Britishness' of induviduals.
>> Take the test by clicking HERE and post your result, below... <<