Rail Europe nearly doubles Australasian market for Spanish rail.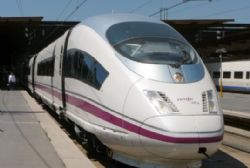 A little over one year after establishing its joint global distribution strategy, Rail Europe has helped Spain's national rail carrier, 'Red Nacional de los Ferrocarriles Espanoles' - commonly referred to as RENFE Operadora , grow its market share of travellers in Spain by 468 million passengers in 2011.
Tumbit partners, Rail Europe, nearly doubled its number of customers worldwide travelling by rail throughout Spain over the course of last year, with an 85% increase in global Spanish rail sales in Australasia alone. As Rail Europe's largest international market, travellers from Australia and New Zealand posted a 24% overall increase in the number of tickets booked on rail journeys across Europe as a whole throughout 2011.
According to the Chairman of Rail Europe, Pierre-Stephane Austi, the growth seen in Australian and New Zealand business contributed significantly to Rail Europe's ability to help Renfe achieve such extraordinary growth over the last year.
"We are very proud of our results, and the contribution Australasia as a whole has made to those results. They demonstrate how an intelligent, win-win cooperation can bring great results to all parties – distributors and carriers alike."
This news follows Rail Europe's posted 34% increase on overall sales for last year, building on year-on-year double digit growth which has helped the organisation to remain the world's number one distributor of train tickets, travel cards and rail passes.
Those interested in traveling on medium to long distance train journeys in Spain are reminded that it is possible to reserve tickets for your journey up to 3 months in advance of the planned date of travel, on trips which are 200km or more.
Your route can be planned and booked in advance by clicking on our partner link, below.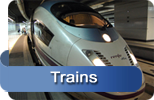 Tumbit Trains
Buying Train tickets for long-distance and trans european journeys in Spain can be a time consuming and confusing experience. Here at Tumbit we have partnered with Rail Europe, who guide you through the entire search and booking process online to ensure that you can plan your journey with peace of mind .