Minister called to Murcia parliament to report on Paramount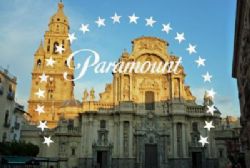 The Minister of Culture and Tourism, Pedro Alberto Cruz, has been called to appear before the Regional Assembly of Murcia on the 14th of March, to report on recent developments with the Paramount Theme Park project.
The request for the update had been made by the parliamentary spokesperson for the IU-Verdes opposition party, Josť Antonio Pujante, who had previously criticised the project, specifically the environmental impact the park and required infrastructure is expected to have on the region.
The date stipulated for the Minister to make his report comes just one week from tomorrow, when the devloper and promotor of the park's Jesus Samper from Premursa, is expected to officially sign to purchase the seperate plots of land required to build the theme park, at the notary in Alhama de Murcia.
The purchase was unable to proceed when the contract was last brought before the notary on the 6th of February, when it was found that there was a legal technicality which caused a problems with the purchase of a number of the plots.