New UK airport to establish routes to Spain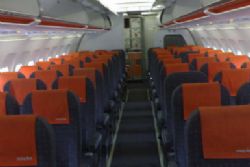 In recent months when the subject of Spanish airports - in particular the contraversial issue of mis-management of Spain's private airports such as Castellon, Cordoba, Cuidad Real , and Corvera - is never far from the front pages of the press, it is more than likely that the opening of the latest British airport has escaped the attention of many British Expats living in Spain.
Yesterday, Tuesday 6th March, marked the official opening of the UK's newest airport at Southend on Sea, Essex, by the Secretary for Transport, Justine Greening.
The Airport, which is privately owned by the Road Haulage and Logistics Company, Eddie Stobart Group, came at a cost of £100 Million of private investment, and can process up to 1 Million passengers per year, with the potential to double that number by 2020.
It is being promoted as 'London's 6th airport', and at less than a 1 hour train journey from central London, the airport has been timed perfectly to take advantage of the influx of passengers coming to the city for the Olympics games this summer.
Links are currently only in place with Waterford airport in Ireland, but this is due to change following the finalisation of work to the runway later this month.
Easyjet will commence flights from the airport from April 2nd, eventually offering regular flights to Alicante El Altet; Barcelona El Prat; Ibiza; Majorca and Malaga airports, aswell as the establishment of a number of regular routes to other European cities.
Perhaps the Stobbart group would like to share a few tips with their Spanish counterparts and contempories as to how they were able to turn a facility purchase in 2008 into an operational commercial airport in just 3 years, whilst remaining on budget ?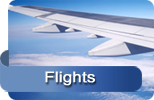 Tumbit Flights
Regardless of where you live or your reasons for visiting Spain, the whole process of searching for the cheapest and most convenient flights for you and your family can be time consuming. That's why here at Tumbit we have partnered with Cheapflights, who search through hundreds of available flights every day to find the best deals for you.