Further Problems With Paramount Purchase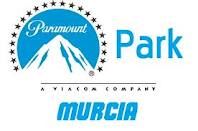 Proyectos Emblemáticos Murcianos S.A. - otherwise know as Premusa, the promotor and developer behind the Paramount Pictures Theme Park project, met with the notary in Alhama de Murcia earlier today, where they were only able to purchase around two thirds of the required land area.
Premusa said in a statement released this afternoon that they were able to purchase more than one million square meters of land, worth 10.3 million euros, and are required to do the same with the further 550,000 meters at a later date.
This is the second time a problem has been encountered at the notrary, following an aborted attempt to purchase the required plots last month, when it was found that there were unforeseen debts attached to a number of the plots .
Jesus Samper, President of Premursa, assured that the delay in purchasing the remainder of the land will not cause any delay in the construction of the park commencing, and that the original opening date scheduled for Spring 2015 will be kept.