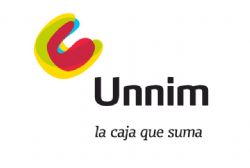 Spain's BBVA has acquired Unnim Banc after winning a competitive auction held by the country's Fund for Orderly Banking Restructuring (FROB).
With the takeover of Unim, BBVA is expected to extend it's network throughout Catalonia, where the lender is based and has a good market share. Access to the Catalan market, which is one of the most lucrative in Spain, has been of particular interest to BBVA.
The acquisition is reported to have little significant impact on BBVA's liquidity or capital, and with limited risk.
Francisco Gonzalez, Chairman of BBVA, commented that this operation is good for both parties : "Once again BBVA is demonstrating its confidence in Catalonia and the operation will certainly help to strengthen the Spanish financial system."
The move will see BBVA acquiring 100% of the share capital of Unnim Banc, and also includes an asset-protection scheme in which the Deposit Guarantee Fund will assume 80% of the losses incurred in a pre-established portfolio of Unnim Banc assets.