Spain's Endesa sees 7 bln eur core profit in 2012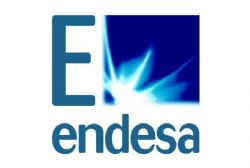 Spanish power utility Endesa, which is majority owned by Italy's Enel, said on Thursday it is targeting a 2.6% compound annual growth rate in core profit between 2011 and 2016.
Earnings before interest, taxes, depreciation and amortisation (EBITDA) is seen growing to about 8.3 billion euros in 2016 from 7 billion in 2012.
The utility plans to invest some 10.7 billion euros until 2016, it said in a presentation.