Santander and Iberia launch joint credit card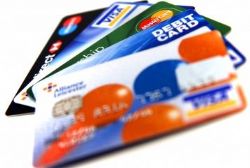 Banco Santander and Iberia Airlines have joined forces to launch their "Santander-Iberia" branded credit card, which will also join the American Express and MasterCard providers.
These cards allow customers to earn bonus points and redeem them for flights with Iberia, British Airways, Vueling aswell as making Hotel reservations and car rentals.
Clients receive two cards linked to one account and each card will accrue points with every purchase made using the card. Payments made using the Iberia-Santander MasterCard option will earn a point for every 2 Euros of spending, whilst those using the American Express option will earn double that amount.
The points accrued do not have an expiry date, and the cards include free insurance for cancellation of travel bookings of up to 6,000 euros and come with a package of travel assistance, with coverage of expenses for loss, theft or damage to checked baggage, among others.