Air Europe release 46 Pilots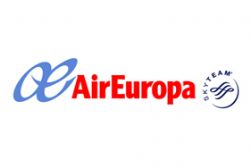 The Spanish labor authority yesterday approved the Air Europa's release of 46 of thieir pilots in a move intended to make the airline more profitable. A further 129 positions are also to be made redundant.
The Pilots who, like their counterparts with Iberia, are members of the SEPLA pilots union, took strike action on every Monday and Thursday between September and December of last year over fears that jobs would be lost following the airlines decision to outsource a number of cross atlantic and long haul services. A total of 32 days of strike action took place, which resulted in the cancelation of more than 800 flights.
It may be debated whether the fears of the Pilots have been proven, or whether the losses occured by the company due to the disruptive strike action have necessitated the redundancies.
Air Europa ended 2011 with losses in excess of 13 million euros, and losses for 2012 were projected to reach 81 million euros without immediate action being taken. The Group chairman blamed this on rising fuel prices, and unfavourable dollar / euro exchange rate and the increase in popularity of budget carriers.
SEPLA has criticised the move, but has commented that it has not influenced it's position on the strike action it plans for Pilots employed by Iberia Airlines.