AENA director suggests increasing fees at Spanish airports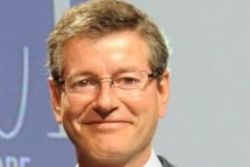 The new Network Director of AENA, Fernando Echegaray, announced earlier today how Spanish airports - particularly those of Madrid's Barajas and Barclona's El Prat airports - will be rebalancing their tariffs in the near future to bring them into line with other European airports.
In a radio interview the Director, who was previously in charge of El Prat airport in Barcelona, ​​said how Spanish airports currently had lower fees than many of their European counterparts, with Madrid and Barcelona charging half the rates seen in London or Frankfurt.
Echegaray commented how El Prat is the fastest growing airport in Europe, processing more than 34 million passengers a year and has "an enviable position and a secure future".
Despite the routes abandoned to and from the airport following the collapse of Spanair in January, who provided 13% of all traffic to the airport, the Director estimated that this shortfall would soon be taken up by other airlines, such as Vueling and Ryanair.