Spain throws businesses a liquidity lifeline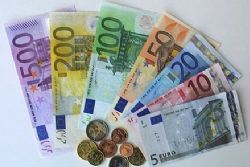 Spain has introduced a scheme to help cash-strapped small- and medium-sized enterprises get paid by local governments, providing businesses with a badly needed liquidity lifeline.
The government decreed late last month that SMEs which have past-due receivables from local administrations can be paid directly by the banking system.
Public administrations in Spain "have a lot of bills they are not paying, accruing interest", said Jose Luis Zamarro, counsel of administrative law at Clifford Chance.
"SMEs rendering services and not getting paid has a snowball effect on the economy," he said.
Already under pressure from the national recession as well as the eurozone crisis, Spain's SMEs are owed around EUR30bn from local governments, much of which is in arrears.
This has had the predictable knock-on effect of making it difficult for SMEs to settle their own debts, with some of the government payments past due for a year or more.
The new scheme prevents local governments, which themselves are facing funding cutbacks, from diverting monies owed for other purposes.
Official statistics, available only up through 2009, put the amount owed by local administrations at EUR22.4bn, but it is believed the actual total is EUR30bn - which would represent 29% of all bank debt delinquencies of Spanish SMEs and 3.2% of all outstanding credit. Wiping that clean would clearly have a strong impact on the nation's struggling economy, and the SMEs that stand to benefit the most are in the natio's struggling real estate and building sectors.
"The impact for SMEs is huge," said Zamarro.
"It solves the problem of liquidity that the public authorities are causing. If the objectives are achieved, it will put an end to the history of delayed payments and will also benefit financial entities."
BUT SOMEONE HAS TO PAY
To make the scheme work, the ICO has created a line of financing to cover the overdue amounts and pay out the invoices in the name of the administrations.
"It should not increase the consolidated debt of the state, because the majority of the invoices that are overdue and unpaid have already been registered," said Carlos Terre, a director with the structured credit team at Fitch.
That said, the exact mechanism for funding the scheme has yet to be revealed.
While EUR30bn is a vast sum for the SMEs, it is a drop in the ocean of sovereign debt, and the state could easily finance the scheme through normal debt issuance mechanisms, said Terre.
"There may be some potential for some sort of securitisation or bond programme, but the structure is still being discussed," Zamarro said.
The new scheme does not excuse local governments of their debts, so they will either have to finally put forward the monies themselves or enter the government programme - meaning at some point they will be returning cash into the economy.
Local governments "now need to create a credible restructuring plan, to balance the accounts, so they will be able to repay all their obligations", said Terre.
Whether securitisation plays a role or not, the recovery of these huge overdue amounts will reduce the strain on SMEs. Fitch estimates that SME delinquency figures could fall by two percentage points from the current average of 10.8%.
And ultimately this should be supportive for securitisation structures backed by loans to such SMEs. Moody's said last month that 90-360 day SME CLO delinquencies hit an all-time high of 3% in December 2011, up from 2.75% three months earlier.
If these companies are owed as much as EUR30bn, it is no surprise that their delinquency rate is on the rise.
A negative outlook for growth and unemployment means there could be worse to come for the SMEs, but analysts says this funding scheme may offer them some protection.
"This money is going to be positive, but you could see a deterioration in the economic environment that could offset the effects of this programme. But no doubt that whatever the future holds, it would be far worse without this mechanism," said Terre.