Spain proposes measures to prevent home evictions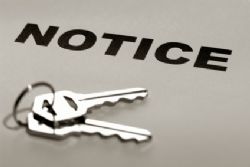 With a million Spaniards struggling to pay their home loans, Spain proposed measures on Friday aimed at preventing forced evictions of homeowners who can no longer pay their mortgages.
The government put forward a code of good practice for banks, asking lenders to refinance mortgages for those unable to pay and forgive debt when the house is returned to the bank in some cases.
Evictions, many involving the disabled and aged, have drawn mounting protests and media coverage around Spain and have increased in number as a brutally high unemployment rate of 23% means more people are in arrears.
Around 200 families a day are thrown out of their houses, according to victim support groups.
Under Spanish law, homeowners cannot hand the house keys back to the mortgage provider and cancel the debt. They remain liable for the outstanding debt if the proceeds from the sale of the house do not cover the mortgage.
This means many unemployed Spaniards not only lose their homes, but remain heavily indebted.
Critics said the proposals were of limited use if there was no obligation on the banks to follow them.
"All measures that propose an 'ethical code' or 'good practice' that banks can choose whether to follow or not are an insult to the millions of people affected by mortgage fraud," said victims support group PAH.
The government wants banks to forgive mortgage debt for properties worth less than 200,000 euros and where all members of the family are unemployed.
In other cases, it proposes banks refinance by measures such as extending the term of the mortgage to 40 years to lessen monthly payments.
Banks are already carrying out such measures in a country where the rate of home ownership is higher than in Britain or the United States and where more than 5 million are out of work.
The value of mortgage debt doubled in the five years to 2009 after low euro zone interest rates fuelled a borrowing splurge and a subsequent housing boom.
Property prices have fallen 19% since their peak in Q1 of 2008.