Corvera opening may be delayed until Winter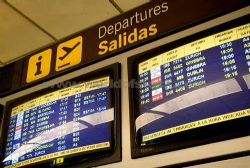 Regional daily newspaper, La Verdad, has reported the possibility that the opening of the new Corvera International airport may miss it's original scheduled opening date of July, and instead not open until the Autumn or Winter of 2012.
The main reason given for this is the break in negotiations between Aeromur and AENA due to the change of Government following the November general elections.
Although it is estimated that work at the new airport will still be complete by the summer, certain procedural issues such as the training and employment of new staff, the transfer of staff and operations from San Javier airport, and the reclassification of airspace are still to be resolved.
The issue was further complicated by the appointment of new key personnel at AENA.
The newspaper also reports how there are some 15 to 20 public and private companies contracted to the airport who are waiting for an opening date to be formally announced.