Paramount Licensing invited onto board of Murcia theme park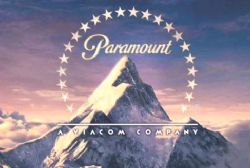 Jesus Samper, the President of the developer and promotor of the Paramount theme park at Alhama de Murcia, has today confirmed how representatives from Paramount Licencing will join the Board of the company to help drive the project forwards.
Later this month Samper will travel to LA to meet with Paramount Licensing to discuss the progress of the project, where Paramount's move to become board members will also be formalised.
This will be the first such time that Paramount have become board members for any of the companies who own and operate any of their theme parks.
Premursa also explained how they are on schedule in rasing the investment required to build the Lifestyle Centre, to be constructed next to the park itself. A total of 6 million eurosin capital has already been raised through 6,000 shares - 96.6% of which are to Grupo Santa Monica. The remaining 3.4% being split equally between the Regional Ministery of Tourism and the Institute of Development.
Samper had previously confirmed that construction of the project not begin until they had secured 40 Million euros in investment, which is now in place, meaning that work will start in May.
Premursa must then find a total of 1'093 Million Euros in order to finish the project : A third of this is expected to be raised by the sale of plots within the lifestyle centre (such as to Hotels), with an estimated 130 Million Euros being financed by private investors. This just leaves a around 445 Million Euro worth of investment that must be still be found.