La Caixa to merge with Civica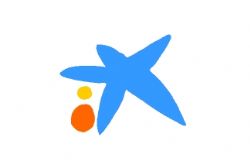 La Caixa, Spain's largest savings bank, is set to announce a merger with smaller rival Banca Civica, newspapers reported on Tuesday.
A second wave of mergers in the banking sector is under way as lenders look to raise capital levels to cover losses sustained from a decade of lending to a property and construction sector boom that turned sour from late 2007.
La Caixa was in talks with Civica with an eye at closing a deal within the next few days, sources cited at both banks told daily newspaper ABC. Cinco Dias also reported the two were close to a merger.
If it goes ahead, the move would follow last week's purchase of state-rescued bank Unnim by BBVA, which made it the country's biggest lender by assets.
Spain has set banks stricter capital levels and aims to reduce the number of lenders to around 10 from more than 40 before the economic crisis.
Banca Civica, alongside Bankia and Banco Popular , is one of the Spanish banks with a heavy exposure to the country's collapsed property sector with around 72 billion euros of real estate loans on its books.