New routes to Jerez airport to commence May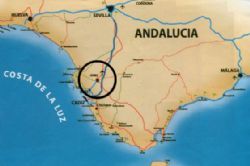 Ryanair yesterday announced the introduction of a number of new routes from Jerez airport in Andalusia.
The new routes will commence from the 18th of May to Frankfurt, London and Dusseldorf for the Summer season, with a further route to Barcelona-El Prat being introduced indeffinately.
This follows news from March 1st which announced the closure of the route from the airport to Madrid-Barajas from March 25th, citing 'commerical reasons'.